"You can't handle the truth!"
This famous retort by Jack Nicholson in A Few Good Men seems to me to echo the conscious or subconscious thoughts of some of our leaders when addressing difficult issues, such as the priesthood and temple ban for blacks of African descent, the multiple first vision accounts of Joseph Smith, or the sexist, racist, or homophobic statements of past or current leaders. There appears to be a fear that our testimonies are too immature to cope with complexity, too fragile to handle full disclosure, too brittle to countenance the imperfections of leaders without crumbling like sand castles before the tide.
Exhibit A: Despite an encouraging increase in openness and historical accuracy, recent Church efforts to discuss race or polygamy still appear to be incomplete at best and misleading or even untruthful at worst (see compelling critiques here, here, here, here, and here). While I am grateful for the Church's efforts to be more forthcoming, the new gospel topics on lds.org–the virtual stone tablets of our day–appear emblazoned less by the finger of God than by the correlated fingers of the PR department. Though I enthusiastically shared with my seminary students the Race and the Priesthood article–I do believe it is an important step forward–inwardly I felt discouraged to read that we have a "fully integrated faith" (clearly a bit disingenuous to anyone living in the South), that the priesthood and temple ban was considered policy rather than doctrine (despite a 1949 1st Presidency statement to the contrary), or that Brigham Young prophesied of blacks one day receiving the priesthood (but, the article neglects to disclose, not "…until all the other descendants of Adam have received the promises and enjoyed the blessings of the Priesthood…").
I'm left to wonder, why this approach? Why create new gospel topic articles that, despite their virtues, are still obviously problematic even to a give-them-the-benefit-of-the-doubt believer like me who has limited skills for digging up Church history on the Interwebz?
And so a nagging part of me wonders whether the Jack Nicholson explanation is at least partly true. But why would it be? Why would our leaders doubt our ability to deal with difficult issues without losing our faith?
President Hinckley believed that, "The strength of this Church lies in the hearts of its people, in the individual testimony and conviction of the truth of this work." We members have individual witnesses of the truthfulness (or, I would add, the goodness and beauty) of this work, we have our own hard-won inner convictions and personal spiritual experiences that don't depend on borrowed light–this is the great strength of the members, and it propels us to do visiting teaching and genealogy and missionary work and it helps us cope with cancer and miscarriages and alcoholic children. Wouldn't this strength, then, also help us absorb difficult truths?
Unfortunately, I wonder if this strength is also our Achilles heal, because for many members our powerful personal conviction is based at least in part on a faulty foundation, one that we have come by honestly as we have been taught to interpret and create meaning for our very real spiritual experiences.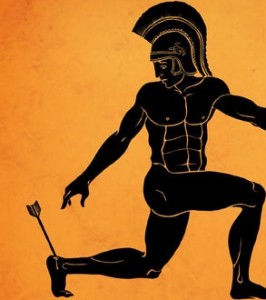 What is the faulty foundation? It is our worship at the idolatrous altar of practical infallibility of leaders–the idea that although leaders are fallible in the abstract, no particular example of fallibility can be admitted and no criticisms of current leaders can be countenanced. As summed up by Katie L in her brilliant post: "The Church is so invested in a narrative of obedience to authority that there is very little room to acknowledge that leaders are flawed, that revelation is messy, and that sometimes we just plain get it wrong." In many instances, we members have been taught that part of the meaning of our spiritual experiences is that the Church never gets it wrong, leaders never make important mistakes (that would be "leading the Church astray", right?), and there is always a righteous explanation for what the Church does (often involving placing responsibility for problematic practices at the feet of God, blaming His mysterious will). We have been taught the monolithic Truth and Rightness of the Church, and many of us base our testimonies on it. But such testimonies are brittle because they are susceptible to come crashing down if we are confronted by evidence that the Church and its leaders have significant flaws.
Apparently our leaders perceive this, and perhaps not unreasonably try to shield us from the flaws because they fear we will be lost if we have to confront them. Or perhaps some of our leaders don't even know the flaws themselves, or maybe they avoid "going there"–confronting possible flaws–because of their deep investment in the institution or because of their fears for their own testimonies. But in being less than forthcoming about our history or the fallibility of leaders, the Church appears as just another Big Organization with a slick PR machine, rather than the Kingdom of God on earth. As a result, current members feel let down and potential members feel turned off–who wants to join a church that can't seem to tell the truth?
Furthermore, when members experience a challenge to their faith they seem forced to land on one of three unfortunate conclusions: 1) They themselves are deficient for disagreeing with God's will; 2) Their leaders are frauds for explicitly or implicitly claiming infallibility; or, 3) God is an unsavory character not worth worshipping or even believing in–all sad conclusions and, in my opinion, all unwarranted. But they are not irrational conclusions given the infallibility premise presented by some elements of the Church. The conclusion that is not even considered is that God's leaders are both inspired and make honest mistakes.
The solution to all this, in my opinion, must begin with something my wife and I have learned in therapy. As partners in an intimate relationship, we've been encouraged to speak to the best in each other, rather than the worst. That is, we must compassionately speak up in spite of fears that being honest might cause the other person to feel upset, because we believe that the best of what is inside our partner will rise to the occasion, will be able to handle the sometimes painful authenticity and will respond positively in a way that will strengthen the relationship and increase intimacy.
How does this translate into our relationship with the Church? I see a joint responsibility. The Church needs to speak to the best in me by being more honest about its history and flaws, believing that I have the spiritual maturity to understand that despite their good intent, the Church and its leaders, like myself, have a capacity for evil, and that God is able to use an imperfect institution and seriously flawed leaders to bring great and beautiful truths to the world. The Church needs to stop insisting on practical infallibility and absolute obedience to authority in General Conference talks and lesson manuals (no more Fourteen Fundamentals in Following the Prophet!).
For my part, I need to speak to the best in the Church by resisting the unexamined path of obedience only, the path of relying on another to tell me what is good and true and right, never becoming a spiritual adult who takes full responsibility for himself. And when at church I hear of practical infallibility and strict obedience to authority, I need to graciously preach against it, using goodwill and patience to problematize such an approach. I also need to let the Church know that I am still here even though I know the sometimes disturbing history of our past leaders. Like many others who have faced troubling Church issues, I have not left, but am still teaching seminary and doing home teaching, loving the Church like I would an irascible uncle, in spite of his flaws and because of his underlying goodness, hoping that he, like me, is ultimately redeemable.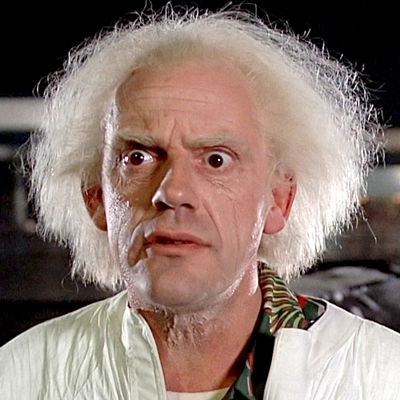 Since I only have control over my part of the relationship, my New Year's resolution is to be more forthright with the Church about what I believe, about harms that I see, about ways I believe we need to change and grow as an institution. I acknowledge that this is not for everyone, but I am now at a place where I feel able to speak out and let the consequences follow.
One way I'm going to do this is by trying something new–I am going to write to my Church leaders, starting with the apostles I know personally. I will Cc my stake presidency and bishop since they are probably the only ones who will read my letters anyway. They may disagree with me, they may wonder why I tilt at windmills, but I hope that they will see my sincere intent and know that I am on their side and want to make things better for all of us. I'll let you know how it goes.
This is a big job, a job that needs all of us, so I hope that this year you can also find ways that work for you to help our leaders know that you can handle the truth.
Happy New Year!