(Previous posts about making space can be found here, here, and here.)
A while back I listened to a podcast where Fiona Givens discussed the lovely book she and her husband co-wrote called "The God Who Weeps". I highly recommend it–the God they describe is compelling, one worth seeking after, connecting with, and emulating. Anyway, I was struck by her confidence in her Mormon-ness, her self-assurance that her way of being Mormon was completely valid, even though it sounded quite different from much of the Mormonism that I experience in my ward and during General Conference.
I have struggled to share her self-assurance, although if I had written "The God Who Weeps" instead of stuff like this or this, I'm sure my confidence would wax stronger. But I feel it is crucial to my well-being as an uncorrelated Mormon to learn this one weird trick: to self-validate my legitimacy as a Mormon, rather than relying on validation from the General Authorities or my fellow ward members or my Facebook feed.
So dear liberal Mormon, let's work through this together. Although you may sometimes feel that you do not fit inside the conventional Mormon story, that you are on the outside looking in, like at a party where you don't know anyone, I would bet that in many ways you are actually a true believing Mormon (tbM), a fact I expect you will recognize when I get through with you. Rest assured, I'm not going to put you through liberal-conversion therapy. Besides, it's already banned in 16 states. Rather, we're going to reason together about the diversity of Mormon beliefs.
Below I've listed some common teachings that we hear or read about at church. At the risk of oversimplifying, those in red are more typically identified with correlated or conservative or TBM Mormonism, and those in blue are more typically identified with uncorrelated or liberal Mormonism. As you will see, some of the teachings seem at odds with each other (e.g., polygamy) whereas others simply represent different perspectives on a teaching, and are not necessarily at odds (e.g., lengthen stride but don't run too fast). Of course, many Mormons believe both the red and blue sides of a lot of these teachings. (As an aside, my intent is not to claim that blue is better than red; in my case, the blue teachings simply work better for me,  they resonate better with my soul. I suspect that for many the converse is true–red works better for them than blue.)
As you read through the list, note that all the teachings, both red and blue, have a legitimate place in our theology, history, and scriptures.
Obedience is the first law of heaven vs. Seek personal revelation
Be careful of the "tolerance trap" vs. Practice tolerance
Polygamy is still a thing vs. Polygamy is not a thing
Eve is cursed vs. Eve made the right choice
Husband presides vs. Husband and wife are equal partners
I know vs. I believe
Scriptures have all the answers vs. Seek ye learning out of the best books
God is interventionist vs. God is not interventionist
Women cannot have unsupervised activities vs. Women are incredible
Follow the Prophet vs. Follow the Spirit
Lengthen your stride vs. Do not run faster than you have strength
Works vs. Grace
Be not of the world vs. Take all that is good from other churches
Spiritual and secular truths are different vs. All truth forms one great whole
Be a stay-at-home mom vs. Be self-reliant
Marry early, have lots of kids, only father works, pay tithing vs. Get out of debt 
Supporting the beggar can foster unhealthy dependence vs. Turn not the beggar away
Women, blacks, and gays are sometimes excluded  vs. All are alike unto God
Only true Church, fullness of the Gospel vs. Living Church, ongoing revelation
Don't turn down callings vs. Family comes first
Prophet will never lead the Church astray vs. Do not put your trust in the arm of flesh
The problem for me, then, is not that my "blue" beliefs are not true Mormon beliefs. The problem is that other beliefs, including beliefs that are in some degree of tension with mine, are frequently emphasized and celebrated and held up as ideals in the modern Mormon church, the Sunday school manuals, the General Conference talks, and the latest temple liturgy.
This problem can cause much distress and alienation, where we may wonder where we fit and what we are doing in a church where we frequently hear things we don't believe, things we can't believe. Am I wasting my time? Am I compromising my integrity by continuing to affiliate with this organization? Am I supporting beliefs that I feel are unhealthy?
Perhaps so. And yet. And yet, is it really possible for any religious community, any large church or organization to contain and promote only beliefs that I agree with? I just cannot see how that would be possible. (Frequently I don't even agree with myself!) Which then suggests that if I wish to affiliate with any such organization, I must weigh the beliefs I support with those I do not, deciding whether the benefits outweigh the costs.
But here's the thing: as my list clearly shows, Mormon beliefs are diverse, a hot mess of contradictions. So what really makes Mormonism and its beliefs? I would argue that we do–the members, all of us–and thus the solution to the problem of alienation, of hearing beliefs I cannot countenance, consists at least in part of people like me deciding to emphasize, celebrate, and hold up as ideals those teachings that as a teenager awoke me to the life of the spirit, that got me out of bed each morning on my mission, that lit my soul on fire and kept it burning all these years. If I and others like me can do that, we do not change the doctrines of the Church–those doctrines were there all along–but we change the Church. It starts to become more diverse, bigger, more expansive. It starts to become what we make it, and perhaps it starts to become more like Zion.
This is great and valuable work, in my opinion–building our faith community into something more lovely, more praiseworthy and of good report, by refusing to accept Mormonism as something that is narrow, restrictive, or exclusionary. But I've found that it is hard work because it must be preceded by the stressful and scary striving of inner development, of becoming a person with the strength to self-validate in the face of strong voices that do not validate me, that even contradict me. I must stand up and be me.
Obviously, there is no quick path to this inner development. For me meditation has been key, but many strategies teach and give me strength to self-validate. One of these is to practice continuous positive self-talk, reminding myself that the Church is as much mine as it is anyone else's, including my leaders, all the way up to the apostles and prophet. "…for the preacher was no better than the hearer, neither was the teacher any better than the learner; and thus they were all equal…" (Alma 1:26) Preach it, Brother Mormon!
I've also found that it helps to remind myself that it is natural that I don't believe like others–even my fellow Mormons–and that they don't believe like me. Our belief, our inner sense of right and wrong, is inevitably colored by our individual lived experiences. My fellow ward members have not lived my life, they are not coming from the same place as me. They come by their "red" beliefs honestly, and often those beliefs work for them. Why should I presume that my related but somewhat dissonant beliefs should replace theirs? Similarly, why must I feel threatened or "less than" because of their beliefs or the beliefs of some of my leaders or even the apostles?
We all have a tremendous capacity for being wrong—Elder McKonkie made mistakes, Elder Uchtdorf admitted that Church leaders made mistakes, heck, even I've made mistakes once or twice. And yet we forget this, so we drive each other crazy, and sometimes, without meaning to, we drive those "different" Mormons out of the Church. Perhaps all of our beliefs are imperfect and we could just become more comfortable with a messier Mormonism, one that cannot be neatly placed into a small box, tied up with a cute, uncomplicated, and uncontroversial bow.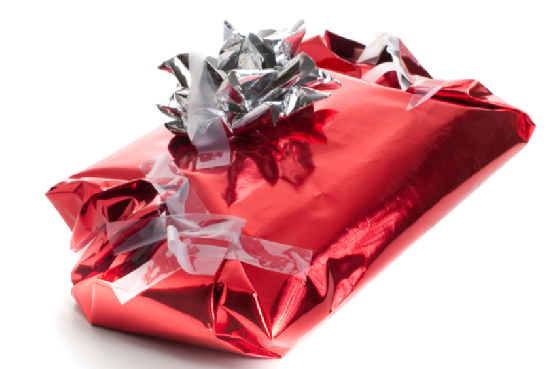 Seems like a good place to start, anyway.