My ward is getting divided this Sunday. Or as you can probably guess from my title, it's not actually a straight-up split of my ward. It's that I'm in one of three wards that will have its boundaries realigned, and the result will be four new wards.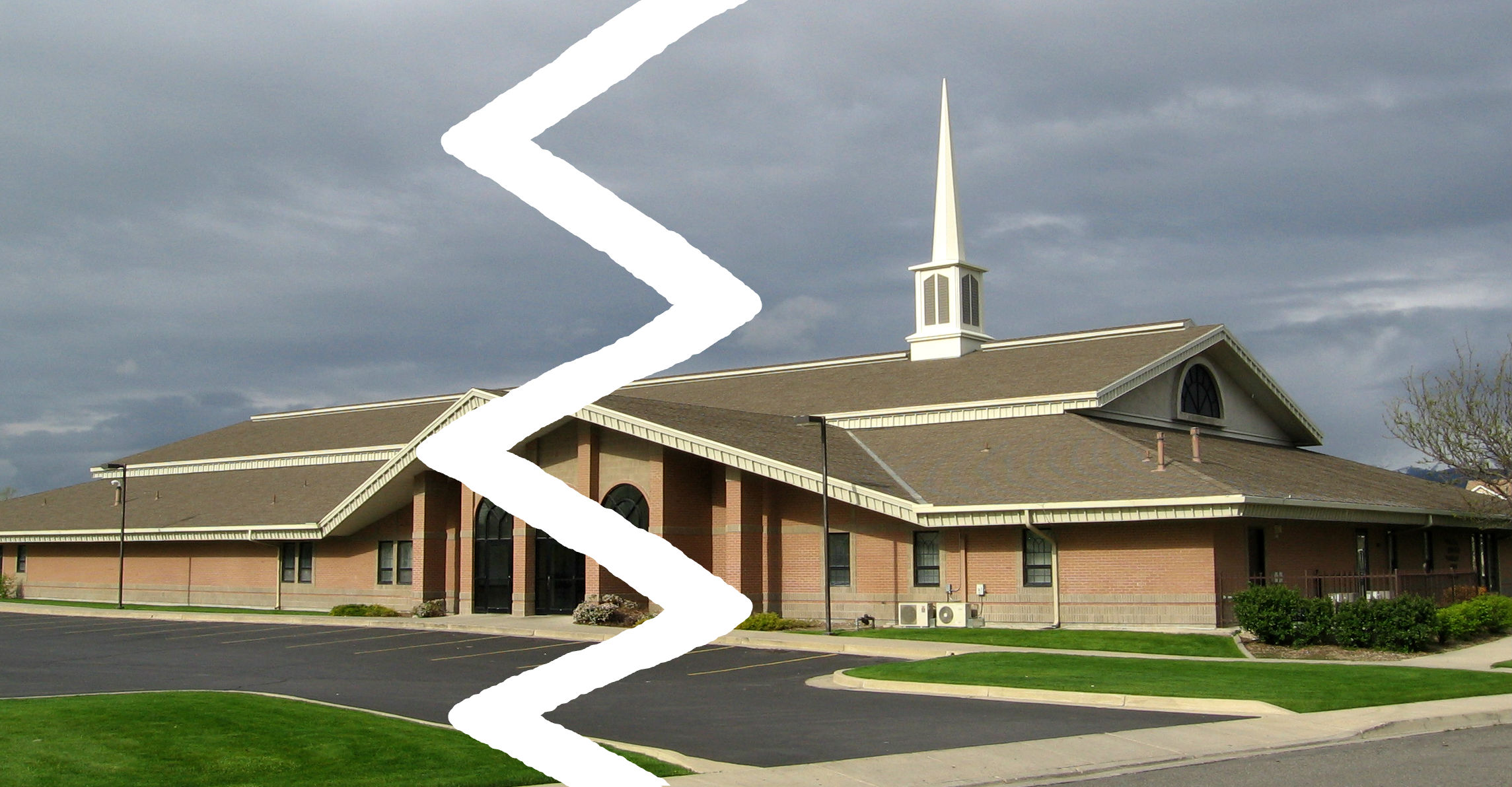 I've been through this process only twice that I remember. One time was when I was about sixteen. My family had lived in the same place for eight years or so, and I was felt pretty comfortable in my ward. Between the time that the realignment was announced and the release of the actual details of who would end up in which ward, I remember being extremely worried about having the ward split cut me off from my best friends in the ward. As I recall, the change ended up making very little difference, at least to me. All my best friends were still in my ward after the split. And in retrospect, it's kind of odd that I was that concerned. I lived in Utah Valley and the ward was geographically tiny, so even if my friends had been divided away from me, I could have still easily walked the short distance to their houses to visit them.
The other ward division I recall going through was just a couple of years ago, when my wife and I lived in a college town that had two wards that were realigned to make three. I was less worried than I had been as a teen, but I still recall worrying that the people I liked most in the ward would end up split away from me. Again, for me the outcome was very little change. All the people I liked most stayed in the ward with me.
What strikes me about the process of ward boundary realignment is that I know so little about it. The process of how such things come about is pretty much completely opaque to me. So what I'd like to do is pose a few questions about the process and speculate a little about the answer to each, and then hope you, dear reader, will be so kind as to share any knowledge you have in the comments.
What's the typical timeline between the announcement of the realignment and the announcement of the details of where the new boundaries will be?
In my limited experience, I think it has always been one week. You go to church one week, you learn that your ward will have its boundaries realigned the following week, and then the third week, you start meeting with your new ward. Is this typical, or is it sometimes different? Has anyone gone to church one week and found they had been assigned a new ward, and what that ward was on that very day? Or is the timeline ever longer? Do leaders ever say something like "This ward will be split into two wards, along this road boundary, but one year hence when this new church building is completed"?
Who initiates ward boundary realignment?
Is this a local decision, where bishops talk to their stake presidents and say their ward is too big and should be split, and stake presidents pass the concern up through the hierarchy? Or are there Church employees in Salt Lake who pore over maps and use algorithms to decide when a ward is too big (or perhaps too small and a candidate for being combined with another ward)? Totally speculating, I would guess that the process might be initiated either way, because it's possible that both the local leaders and visiting general-level leaders and/or Church employees might have insight into different reasons for realigning wards. Local leaders will be aware of problems like that their ward simply doesn't have enough classrooms to fit in the church building. General leaders or Church employees would be more aware of broader trends that also might affect neighboring wards or stakes, and also of general-level rules or guidelines about how big wards or branches should ideally be.
Who makes the decisions about ward boundary realignment?
Related to the previous question, do stake presidents draw lines? Perhaps with input from bishops? Are female leaders ever consulted? Or again, do people in Salt Lake say where the lines should be? Or do they give general guidelines within which local leaders work? I have to say that the map tool on lds.org makes speculating about where new boundaries will fall far more efficient than it used to be. Rather than trying to remember if the ward boundary runs precisely down this road or that, you can just fire up your browser and see where they all are. Needless to say, in the past week I've used this tool a few times with family members and friends to speculate about where the new boundaries will end up being.
What criteria are used to decide where to draw boundary lines?
I've heard that a new ward must have a certain minimum number of Melchizedek Priesthood holders and a certain number of full tithe-payers, but I could have this wrong. What other criteria are there? Are boundaries drawn to try to make wards more homogeneous in terms of age (e.g., to put many of the YW/YM in the stake in one ward) or to make them more heterogeneous in terms of age (e.g., to spread the YW/YM out across wards)? Are boundaries drawn to try to follow school district or school attendance boundary lines? If it were up to me, the school boundary lines might be a nice thing to follow where possible, since it would mean that kids in the same ward would be more likely to see each other at school. Are there other boundary lines that ward boundaries might be drawn to try to follow? Cities? States or provinces? Time zones? I also assume that these questions are more or less relevant depending on how densely populated an area is with Mormons. In areas like my Utah Valley ward growing up, wards are so much smaller than any other unit (like school district) that it's probably trivially easy to keep the boundaries aligned. There are 500 wards in a school district, and it's only the few out on the borders where the school district boundary is even a question. Similarly, if there are very few Mormons in an area, there are probably multiple school districts in a ward, so it's not that difficult to make the boundaries mostly line up. It's only in that in-between space where I imagine it might be difficult to make the boundaries align (again, assuming that's even a criterion that decision-makers are using).
How often does boundary realignment happen?
I know this must happen fairly often when looked at from the grand scale, since the number of wards announced every April in Conference is always going up. But I wonder how often it happens in the experience of any one person. I've lived in four different US states as an adult. Does this increase or decrease my probability of running into boundary realignment? It seems like wherever I've lived, I've met people who have lived in the same place for decades, and they remember when the ward used to include five cities, and then it shrank to three, and then it became a stake, and so forth. I guess it would make sense that if you live in a growing area, then you'll see this happening more often, but that if you lived in an area with little net movement of Mormons, that it would be rare.
Who does boundary realignment affect for the better? For the worse?
Like the previous couple of times I've been through this, I'm a little anxious about how it will turn out. I'm afraid my best friends in the ward will end up in other wards. But the major reason for this is that I'm a generally anxious person. Like I said above, it's not that I've had bad experiences with the outcomes. I have a teenage son who is very concerned about it, though. We live at one end of the ward, and his two best friends live at the other end of it, so it seems likely that they'll end up in different wards. So is it harder on teens because everything is harder on teens? Or is there another group it's harder on that I'm not thinking of? And who might benefit? I guess that might be hard to generalize about, but surely people are sometimes happy about boundary realignment and find the results make their church experience better.
I'd love to hear your thoughts on any of these questions, or on any other related questions that I didn't think to ask.