This post has some supplemental graphs for the post "Which GAs Prefer Which Books of Scripture?"
Rather than clutter the original post with more graphs, I thought I would put these in a separate post so they're easier to ignore if they're not of interest.

These graphs show percentage point differences by Quorum member rather than by book of scripture.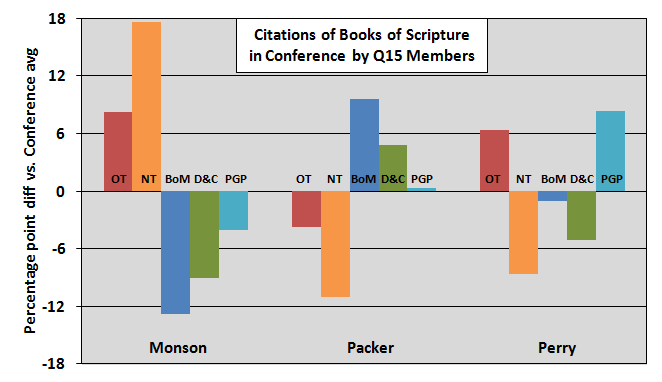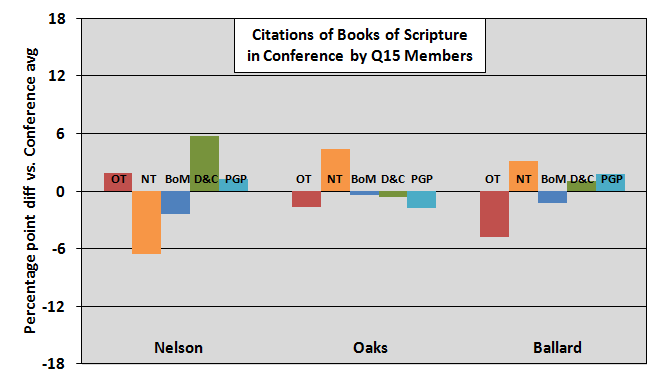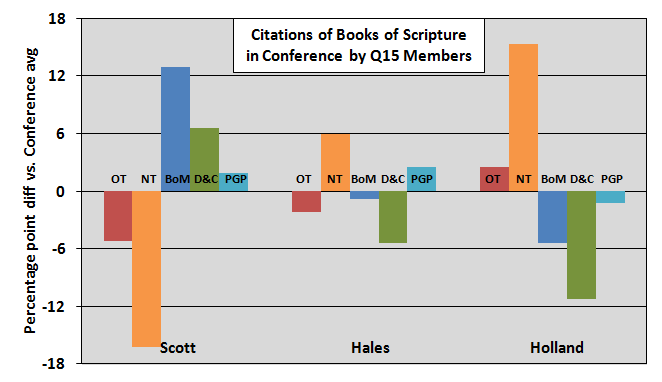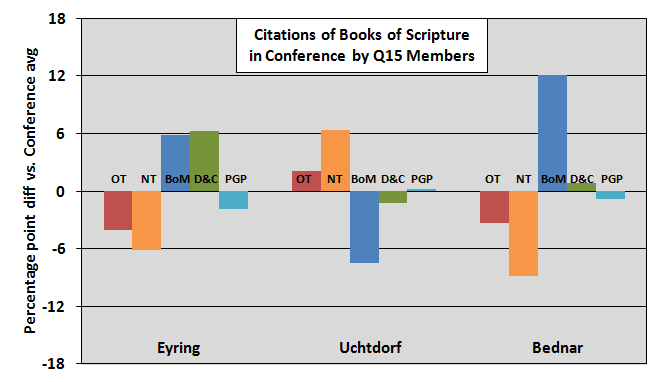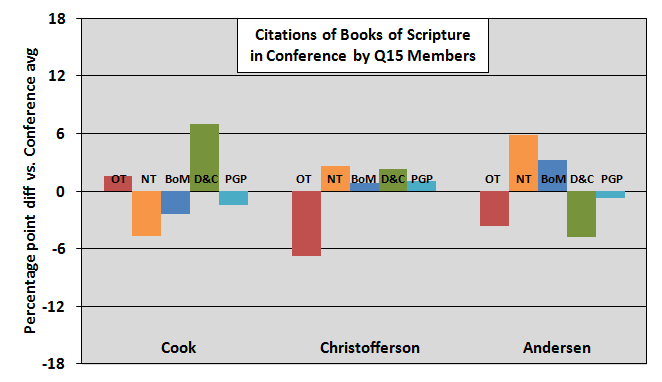 If you have comments please make them on the original post.