We're fond of the terms "conservative" and "liberal" to describe a spectrum of approaches to Church teachings, from unwavering compliance on the one extreme to thumbing one's nose on the other. However, while certainly useful in a limited way, these terms fail to take account of the network of possible methods whereby members can interpret various Church teachings in light of their own behaviors.
For example, you can bring your thinking into conformity with Church teachings; you can bring Church teachings into confirmity with your thinking; and, where they are in tension, you can allow that tension. Obviously this model is only useful heuristically–virtually everyone no doubt employs multiple interpretive strategies to make sense of different issues, probably simultaneously and in ways that mutually influence each other.
Just because it's more fun, though, let's expand our palette of descriptive terms in the form not of a theoretical paradigm, but of a bestiary (taking attitudes toward gender as our example). No doubt being compared to a beast is going to offend some of you, but I'll add the following disclaimer anyway: I've striven to choose only animals for whom I have positive associations and to portray them in a flattering light. Remember: I'm calling myself a beast too.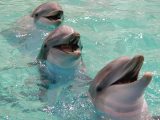 The Dolphin. Using its superior sense of hearing and ultrasonic echolocation, the dolphin possesses an admirable ability to hone in on prophetic oracles and respond appropriately; this creature is known for its obedience to authority and thus its tractability. Dolphins have even been observed swimming in circles around unsuspecting individuals to warn them of sharks.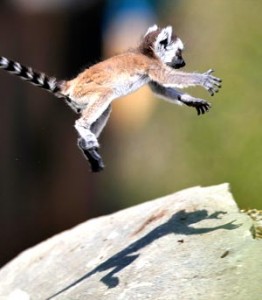 The Lemur. Sporting an extravagant tail for balance and that most celebrated apex of physical development–the opposable thumb–the lemur approaches trees and other obstacles with facile agility, leaping from branch to branch with ease. Lemurs take it as a given that their own behavior is in accordance with Church teachings, and ably engage in dextrous acrobatic maneuvers to reconcile apparent discrepancies between the two.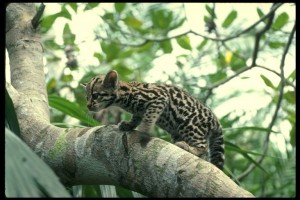 The Ocelot. Known for its keen vision and fierce, proverbial feline independence (some would say contumaciousness), the ocelot regards certain Church teachings as unacceptable, but simply does not feel accountable to authority and goes its own way regardless. Particularly vocal ocelots run the risk of being hunted by poachers and extruded from the community.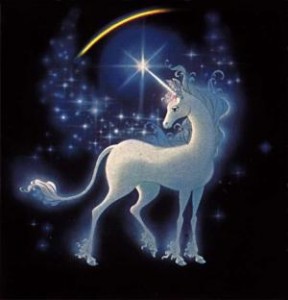 The Unicorn. Notoriously leery of the empiricist's investigations, the unicorn cannot be tracked and is only visible to the pure in heart. Unicorns are able to transcend time, space, and other terrestrial inconveniences by engaging in a special form of magical thinking, whereby hierarchy and equality are mutually compatible. This experience can neither be described nor understood by the rational mind, but must be experienced.
The similarities between the sometimes arboreal ocelot and the acrobatic lemur are obvious: both have a tendency to embrace egalitarianism, even when the Church explicitly employs the language of hierarchy, and although they go about it in different ways, some of each may self-identify as feminists. (Both groups might conclude that the Church should not teach a robust model of patriarchy, although they may disagree over the degree to which the Church does.) Similarly, both dolphins and lemurs maintain the position that the Church is in the right (but may disagree as to what it teaches). But the relationship between ocelots and dolphins is no less compelling, though much less obvious: both recognize the language of hierarchy for what it is (in distinct contrast to lemurs, who tend to maneuver out of it). In order words, there are points of agreement between the radical feminists and the patriarchalists: namely, that there are, in fact, venues in the Church in which patriarchal values are endorsed.
Unicorns of course present a special case as a Mischwesen, holding much in common with everyone and no one simultaneously.
Of course, less whimsical terms might be employed, such as traditionalist, revisionist, conscientious objector, and ineffabilist (respectively). In any case, often in feminist discussions on the bloggernacle (and other discussions as well), an entire welter of separate issues is raised in the comments, and descriptive and prescriptive statements are lobbed past each other, impacting at various angles. The fog in which Chicken Patriarchy thrives leaves us with anything but a binary axis of perspectives, and a measure of clarity might be brought to our conversations by parsing out what those various perspectives are.